Happy Birthday, Jonathan!
As you might know (or have guessed by the title) Wednesday was Jonathan's birthday. He turned the
Big 1
! We threw a birthday party for him (well, it was pretty much for us, as we invited
our
friends -- though Ian, Troy, and Alexander, his buddies from the nursery, all showed up).
Anyway, the biggest deal of turning 1 is the cake. I would love to tell you all about what happened, but I'll just tell you about the cake and let the pictures tell the rest. The cake was homemade (good job, Tara) two-layer cake. The top was banana, and the bottom was chocolate. There was banana pudding in between (with fresh bananas in it). Actually there were two cakes: one had chocolate frosting and the other had white.
Anyway, enough of the chatter and on to the cake: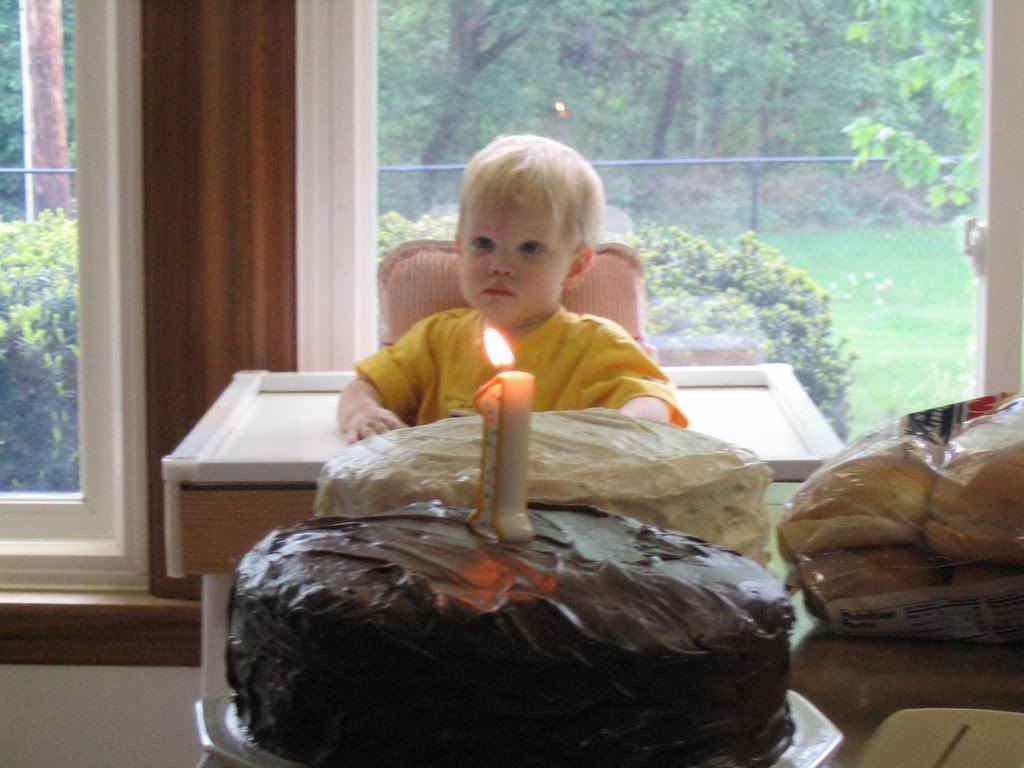 The beautiful cakes (with the #1 candle) wouldn't last too long. First Jonathan started tentatively, but that didn't last long, either. Final story: