Lakeside
Annual Conference comes this time of year, so we made the annual trek to Lakeside for the usual...
We
rented a cottage for the week
(
click the "get list" button on the right, then scroll down to 545 Jasmine
), and it was nice, except for the poor lighting and the hard beds. But other than that, we liked it. It wasn't far from the green place where we stayed the last four years.
Conference itself was pretty decent. The preaching wasn't quite last year's standard, but it was good to hear the bishop of the Eurasia Conference speak (can you imagine being in charge of 11 countries in 8 time zones?). It was also good to see the spirit of unity which undergirded the conference itself. There were some "renegades" who were out of line, but the debates weren't nearly as contentious as they have been every year I've been a part of the Conference.
I had forgotten to talk to our alternate lay delegate until the week before conference, but she was able (at that short notice) to come. We also had a great visit from another NK friend who hadn't been to Lakeside since she was a camp counselor (I hope she enjoyed the Ordination service, as I dragged her along with me for it).
After the conference, we stuck around for the rest of the week. After all, we had the cottage for the entire week; we might as well enjoy it! We were supposed to have friends come and stay with us for the rest of the week, but they stood us up, so we had some awesome family time.
We rented bikes and rode up to Marblehead to the lighthouse.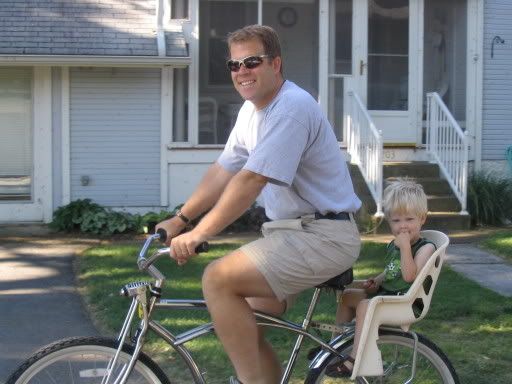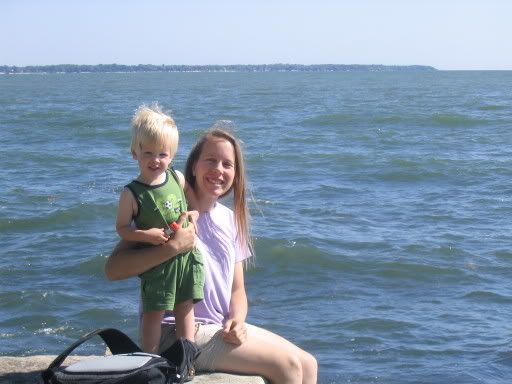 We went to a nearby waterpark (and Jonathan even got to ride in a race car. It was a little traumatic, but he talked about it all night).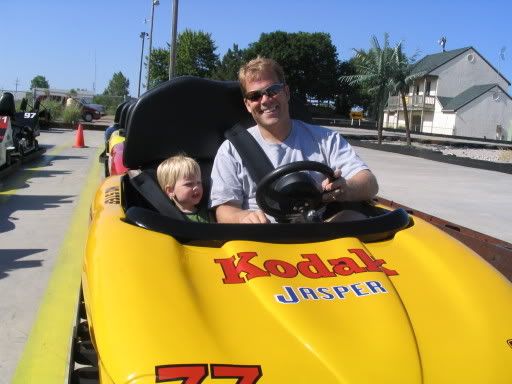 We spent lots of time at the park (note that even though I was World Cup-less, I still managed to represent)
And my son hit on the chycks at the local pool: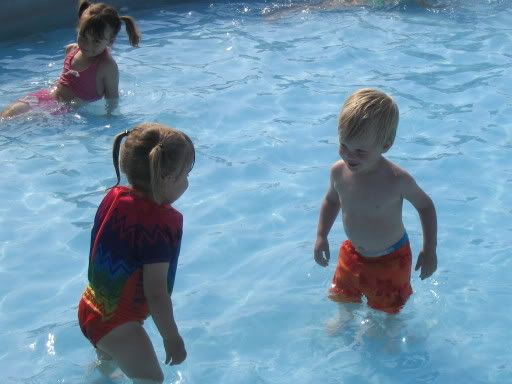 (the apple doesn't fall far from the tree, does it?)