A Baby Story
Andrew was finally born yesterday (to all who say, "I wasn't born yesterday," well, Andrew was). So we hurried this morning to get up and ready and out of town to the locale where we heard the stork would be (since this is a private adoption, and since this is a public blog, I'm not going to make details available for the sake of everyone involved).
We arrived at "Storktown Local Hospital" around 10:00 am, but we didn't have the go-ahead yet, so we checked out Storktown. It was a nice town, and we hung out in their library (mostly doing puzzles), had some baked goods from their bakery, had McDonald's from their McDonald's (and Jonathan got a toy Hummer there), walked on their railroad tracks (and even got to see a real train (parked), threw rocks in their creek, drove around looking at houses (including on the "other side of the tracks"), went to a park and played for a long time...
And finally got the call telling us that we could come to the hospital at 5:30. So we took our time driving around for a while (at which point Jonathan fell fast asleep) and got some Chinese food (Storktown style, which means it reminded me of the Chinese food we got in Lexington, KY -- "Yowza, that's spicy! What'd you put some green peppas in there?") and finally got to go to the hospital and see Andrew!
Here he is!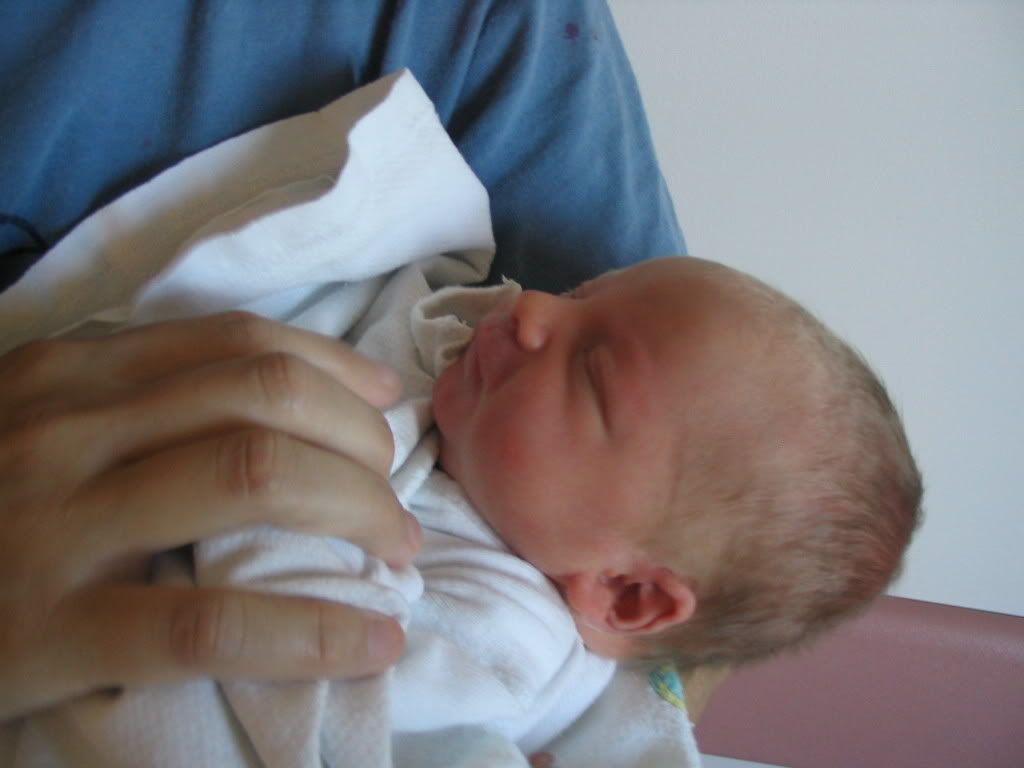 Here's the proud big brother: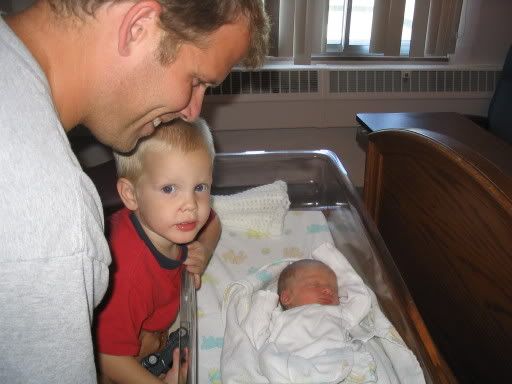 Proud big brother climbed into Andrew's crib (the nurse wasn't so happy about that):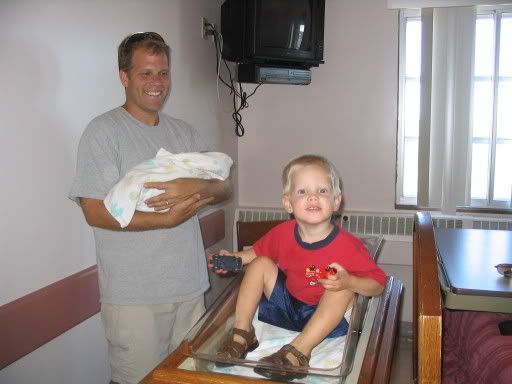 Here's the happy family: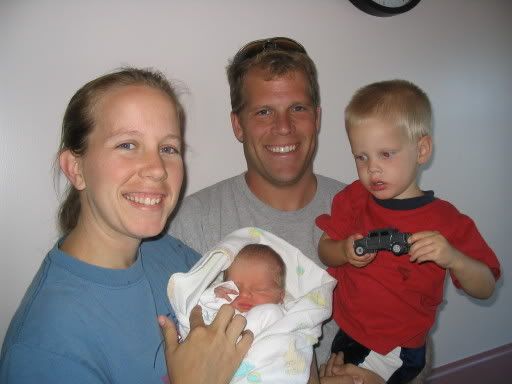 And here's Jonathan "holding" Andrew (he was amazing with the little guy -- what was funny was that he counted Andrew's fingers: 1-2-7-8-9-10; though his means was a little unorthodox, he got the right number!):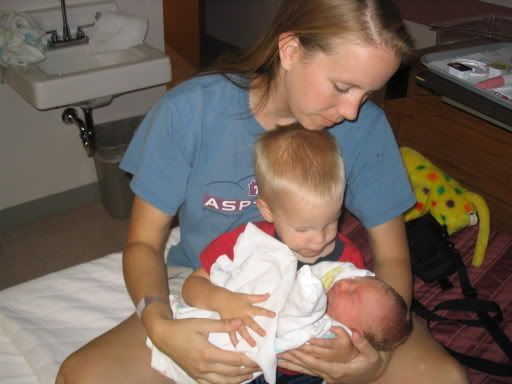 And, of course, proud daddy: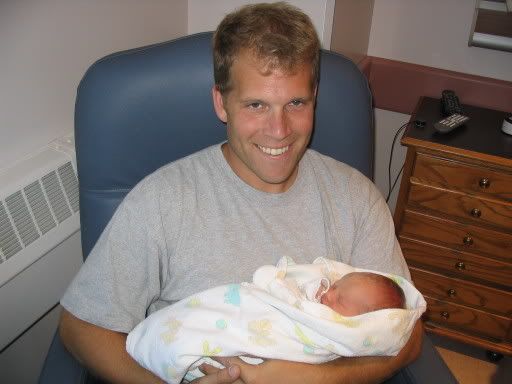 He has to stay in Storktown until after we go to court to get to keep him, which is Tuesday. In the meantime, Tara is staying there with him. We'll commute.