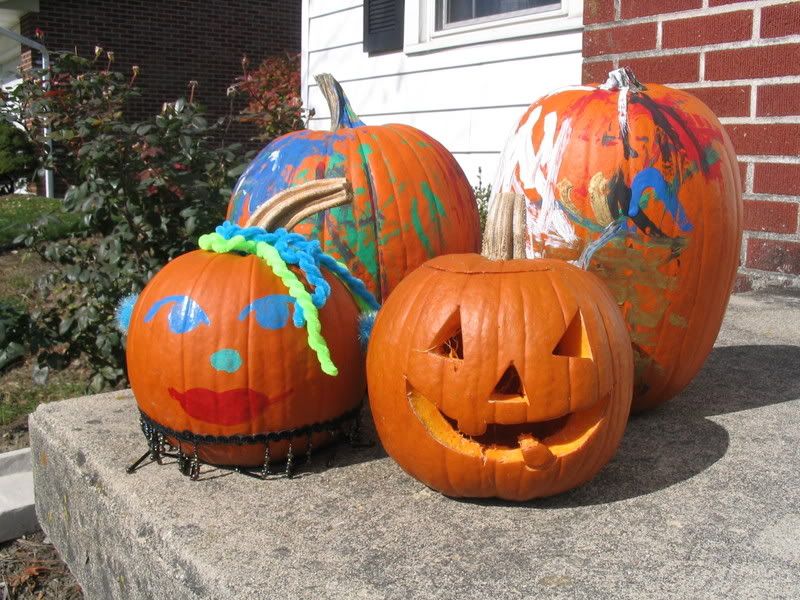 I don't remember being a big fan of the "H" holiday, especially as an adult. I remember going to two parties and neither was all that fun. One centered around booze and the other, well, um, Karaoke (for the record, I did sing Monster Mash ala political candidate Ted V). People just don't act the same when they're wearing costumes.
Anyway, much like
my sister
, it is easy to look forward to Trick-or-Treat night when you've got little kids to put in costume!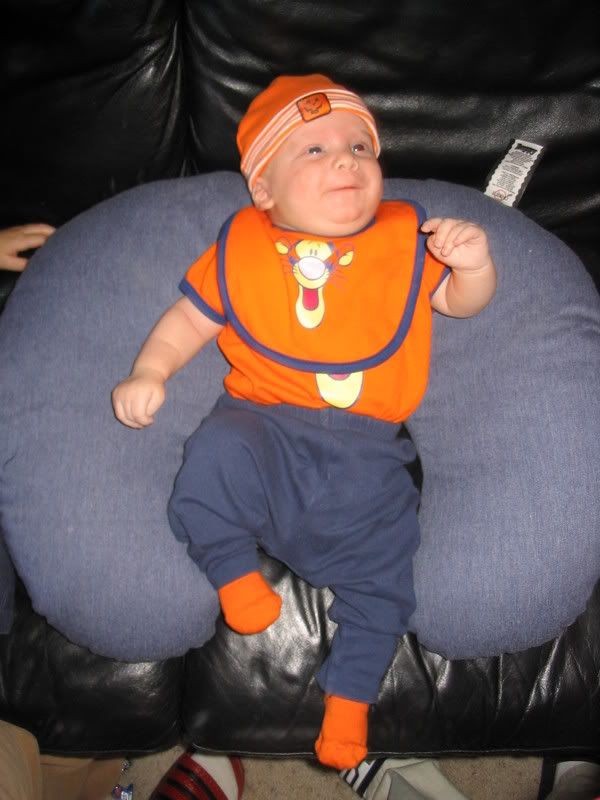 Andrew actually has two Tigger costumes, and this was his pre-Halloween one. I'll post pictures of today's costume once we take them. Edit: we took some pictures, so here's Andrew's Tigger costume for Trick-or-Treat day (today). I personally like the little hood with ears, but also love the little tail in back. Sorry for no grin from the little guy; he was rather hungry and a little out of sorts when we took this picture.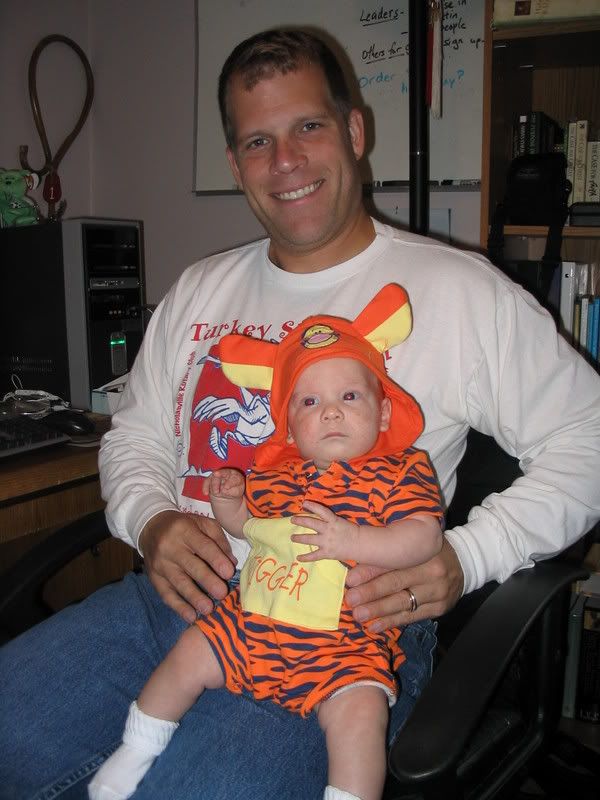 As for Jonathan; we found him a cute cat costume at a garage sale last month. It wasn't as cute as last year's bee costume, but Jonathan liked it. We put it on him again yesterday to take some pictures with Andrew, and it was way too small! Jonathan has grown enough in the past month that it wasn't close to fitting!

In a panic, we drove to Lima to try to find him something. Unsuccessfully, I might add (though we got him some nice mittens and he loves them). So we called Amy. Amy is Jonathan's friend Logan's mother, and Amy has given us lots and lots of Logan's hand-me-downs. We love Amy. And she came through with Logan's costume from last year. Jonathan loves it.