Telephone, anyone?
Have you ever wondered why I haven't called you? It's frankly because I have inherited a syndrome known as
dislikus telephonus
, which in common parlance, translates to "I don't much care to talk on the telephone." It's, of course, more complicated than that. I believe that I started out to be a normal telephonatic, but that desire was soon squelched by my brother, the thief, err,
dunce
.
See, as a wee youngster (youngling?) I climbed up on the bar in the basement of our Valparaiso house and was able to reach the telephone. I
dialed
(yes, dialing was what you actually did to a telephone back in the day) 1-2-3.
My brother told me (probably before said dialing) that dialing 1-2-3 would put me through to Alaska. Imagine my horror when I actually reached Alaska with my call. Someone was even talking on the other end. Said brother probably was also the one who warned me that the cost of calling Alaska would be astronomical. I immediately hung up.
So anyway, on to current events. I recently upgraded to the 1990s with a phone containing caller ID (we used to have to screen our calls the old fashioned way, by letting the answering machine take it -- made for funny results when someone (whose name (that I happen to share with him) I won't divulge) called during Bible study and left a profanity-laden message for us). With our upcoming move, however, we are taking a step back. Below is our "new" telephone. I kid you not.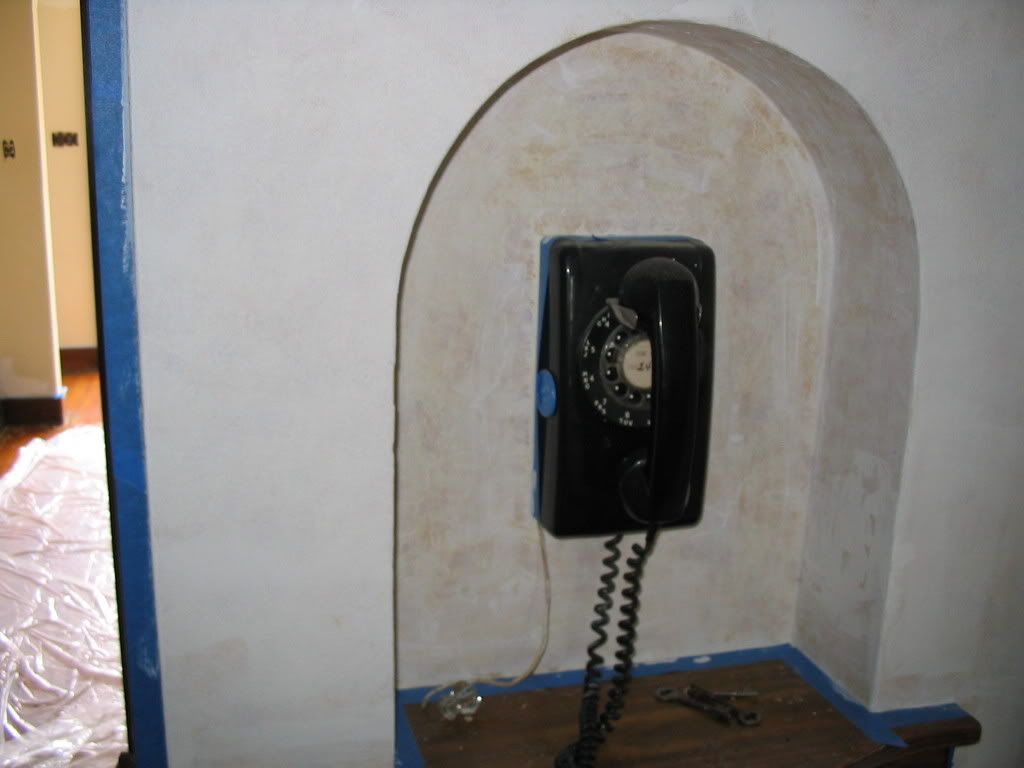 But anyway, I used to call people pretty frequently. Well, I would call Tony a lot, and we would sit and watch our own TVs and laugh at
Gallagher
over the phone. Yes, that's a classic skullet worn by Mr. Gallagher. Maybe the phon-bia came when I got my first phone bill at NU. Nah. That couldn't have been it.
Well, I don't have any reason. I just don't make phone calls.