A Taste of Success is All it Takes
Through my first several sixth grade cross country meets, I placed 7th or 8th. Then one day, I was 5th. Before you know it, I was second. The next year, I won every meet I ran.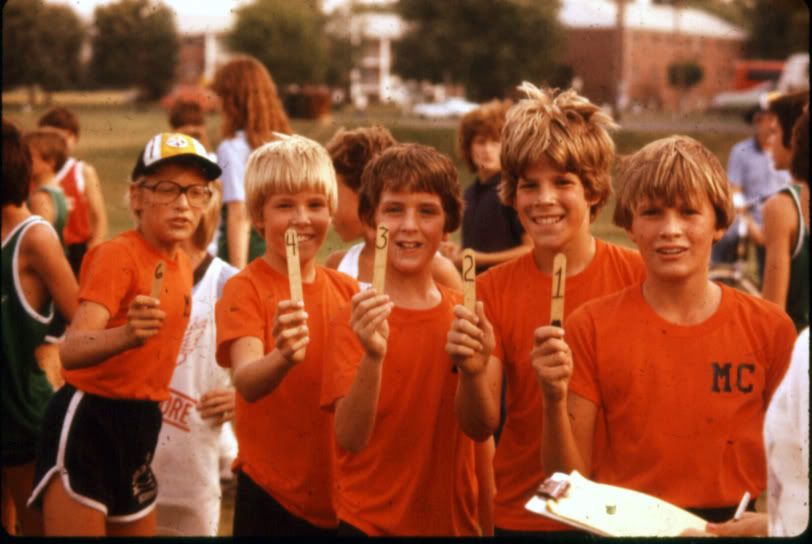 My point is that it didn't take much. It took a taste of success, and I was hooked. I knew I could do it, and I did. Plus, it's a good chance to get a vintage BV picture online.
FYI, in case you wondered, #6 (David C) became captain of the varsity swim team and soccer team, #4 (Marc M) became a varsity basketball starter on the top ranked team in the state, #2 (me) became soccer captain, and #1 (Mark D) became captain and lead scorer of his varsity basketball team.