Catalyst Speaker: Chuck Swindoll
Chuck Swindoll received a lifetime achievement award from Cataly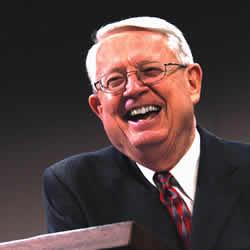 st Conference - it was great to see this conference recognize that we are standing on the shoulders of spiritual giants like Swindoll.
I will break his message into three blog posts. The first is this: Ten rules for doing things God's way:
1. It's lonely to lead.
2. It's dangerous to succeed (especially young).
3. It's hardest at home.
4. It's essential to be real.
5. It's painful to obey (giving up my way for the way of the cross).
6. Brokenness and failure are necessary (everything we learned has been through affliction, not happiness)
7. My attitude is more important than my actions.
8. Integrity eclipses image.
9. God's way is always better than my way
10. Christ-likeness begins and ends with humility.